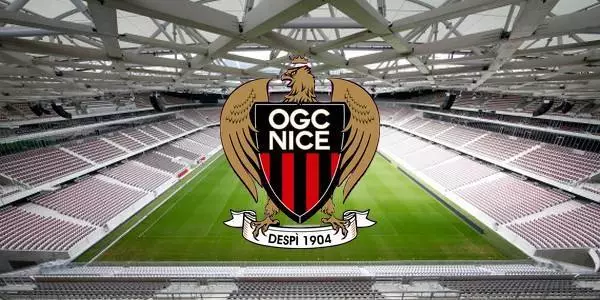 Plateno's 7Days Inn sponsors French OGC Nice
Recently, Ligue 1, one of the big five European football leagues, has got the world's attention for its blockbuster rumors about prohibitive transfer fees going around one after another. For example, it signed Brazilian golden boy Neymar with the highest transfer fee in the history of Paris, and soon afterwards, OGC Nice - which had just beat the intimidatingly powerful Ajax in Holland Casino Eredivisie - signed top Dutch midfielder Sneijder.
As told by head of Brand Business at 7Days Inn, 7Days Inn and OGC Nice have recently reached a consensus on cooperation intentions, with the same philosophy and goals as the basis, brand sponsorship as just the start, and a series of crossover cooperations in the whole global market to be rolled out in the future. A press conference will be held at France in early September for bringing some breaking news for the industy and sport world.
According to an analysis conducted by some media, 7Days Inn will become not only the first China's hotel brand to sponsor OGC Nice in this season of Ligue 1, but also the first China's hotel brand to sponsor the big five European football leagues. The analysis also says, with China's outbound tourism still in steady development, China's hotel brand's "going abroad" is also an irresistible trend. 7Days Inn enjoys a good reputation in the industry for its flexibility and creativity, and taking this brand-new groundbreaking attempt, 7Days Inn is expected to get a head start in the competition of the great international tourism market.
A Cooperation Based on Similar Genes and Common Goals
"The cooperation between 7Days Inn and OGC Nice this time is based on their similar genes, including profound culture and tradition, powerful brand competence and vigor to innovate. What's more, both sides have broad horizons and an open mind, and they intend to push forward their own brands into the international market and gain more opportunities for making brand publicity abroad and improving their brands." Head of Brand Business at 7Days Inn said.
Founded in 2005, 7Days Inn is a leading budget hotel brand and a strong performer in China. With a profound cultural accumulation and high public preference, it has over 100 million members and stands out as a national brand with strong IP competitiveness. Meanwhile, 7Days Inn has been improving its products and services by using the drive of the brand, from the early 10s instant hot shower system, towel packaging technology, to the Wi-Fi throughout the hotel, and to brand new French windows. The fashionable rejuvenated VI system and innovative crossover products make a sight for sore eyes. The strong brand competitiveness gives 7Days Inn a firm foothold at the forefront of China's budget brands.
"A Mysterious Travel in Nice" in High Anticipation
As Head of Brand Business at 7Days Inn told, 7Days Inn and OGC Nice will launch a series of cooperative projects in the future, such as "A Mysterious Travel in Nice" to give an opportunity of watching matches in Nice home court and enjoying a sightseeing tour in Nice to faithful fans of 7Days Inn and OGC Nice; they believe that the cooperation "will bring about very different brand effects, which are not the simple sum of football and hotel, but personalized IP products created by the coverage and penetration of multiple industries, with geometric effects coming out. We hope you'll keep yourself posted on that."
Nice is a famous tourist destination in southern France, and the second largest tourism city in France, only behind Paris. It is one of the most attractive seaside resorts in Europe and even in the world. Renowned for its mesmerizing Mediterranean charms and numerous historical and cultural sites, Nice attracts more than 4 million tourists every year, equivalent to nearly 10 times the region's population. Nice, as well as the entire French tourism market, still holds great potential for Chinese tourists, head of Brand Business at 7Days Inn considered.
Tourism statistical data recently released by the National Tourism Administration indicated that in the first half of 2017, the number of Chinese citizens traveling abroad reached 62.03 million, up 5% from 59.03 million in the same period last year. With July and August being the summer busy season for tourism, the number of outbound travels will increase rather significantly.
In addition, outbound tourism also takes on an obvious trend of consumption escalation. Chinese tourists have been transforming from the mode of joining a tourist group and buying products all the way, to the mode of free travel, customized travel and travel with a slowed attitude (one destination at a time), so that they'll have a deep experience of the lifestyle in the destination and enjoy premium living environments and services overseas.
"China's per capita GDP has exceeded USD 8,000, and Chinese people's consumption demands for sports, cultural tourism and so on are getting bigger and bigger. Undoubtedly, football, the world's No.1 sport, will be given a lot of attention, but China is far from satisfying the demands of the fans and the market in this aspect. 7Days Inn carried out in-depth research on this market pain point and began actively making layouts." Head of Brand Business at 7Days Inn said.
---
Plateno has opened over 1,300 hotels in the Belt and Road region, with considerable advantage for hotel franchising
Due to great prospects in the Belt and Road region, Plateno boosts confidence in its investors with its comprehensive competence
The Belt and Road Initiative has effectively stimulated the boom of China's outbound and inbound tourism market, bringing brand new development opportunities for the hotel industry. According to statistics, Plateno Grouphas opened over 1,300 hotels in the Belt and Road region, with high occupancy rates and strong momentum.
Plateno Group has over 1,000 hotels operating or under construction in the Belt and Road region.
As it is widely known, the Belt and Road Initiative is the abbreviation for the Silk Road Economic Belt and 21st Century Maritime Silk Road Initiative, covering a total of 18 provinces, autonomous regions and direct-controlled municipalities in China. Meanwhile, China has concluded a variety of visa-free agreements with 46 countries and regions along the Belt and Road. The National Tourism Administration calculated more than 25 million people participated in the tourism exchange between China and the countries along "the Silk Road" and it is expected that 85 million tourists along the Silk Road will be attracted to China during the "13th Five-Year Plan" period and about 110 billion USD will be consumed in tourism, with brand new development opportunities for the hotel industry.
At present, hotel brands under the Plateno Group umbrella have started operations in the Belt and Road region mainly including Portofino Hotels & Resorts, Xana Hotelle, James Joyce Coffetel, ZMAX Hotels, Lavande Hotels, Chonpines Hotel, Hampton by Hilton, 7 Days Inn, 7 Days Premium Hotel, IU Hotel and PAI Hotels, dotted in or around countries along the Belt and Road, such as China, Indonesia, Thailand, Philippines, Malaysia, Cambodia and Sri Lanka with the hotel numbers exceeding 1,300. Not only have these hotels driven further development of local tourism and the hotel industry, they also deliver an enhanced experience to tourists who travel the surrounding regions of the Belt and Road. By virtue of connections with the hotels affiliated to Plateno, through personalized services of different brands, software and hardware facilities, these hotels further create a high-quality travel experience for customers.
Apart from delivering a better experience to consumers, Plateno Group also actively expands in domestic and foreign markets. Since 2014, Plateno Group has established a Jakarta office in Indonesia, a Nairobi office in Kenya in succession, to provide support for the business expansion in the areas along the route from Southeast Asia to Africa. They also established a Berlin office in Germany to support the business development in Central and Eastern Europe.
In Southeast Asia, Plateno signed more than 15 hotel projects in Indonesia, Thailand and Cambodia in early 2017. In Europe, Plateno signed hotel projects in Germany, Austria and Italy, and also making advanced negotiations on new hotels in Belarus, Poland, Czech Republic and Hungary. For the moment, there are over 400 hotels affiliated to Plateno Group under construction in the Belt and Road region.
Plateno Group's overall competence boosts confidence in franchisee.
Due to the increase in the numbers of tourists exiting and entering the country, tourism consumption in countries and cities in the Belt and Road region is now on a significant increase. Under the circumstance that the tourism industry has brought good opportunities for the development and investment of hotels, Plateno is boosting confidence in its investors with its comprehensive competence in scale, membership, supply chain, etc.
In 2015, Plateno joined hands with Ctrip to make a strategic investment in eLong, becoming one of OTA's closest partners in China's hotel industry. In the same year, the two giants of Plateno Group and Jinjiang International Group joined forces, becoming a Chinese hotel group ranking top 5 among the world's hotel groups. In January 2017, the database integration of Plateno members and Jinjiang members preliminarily accomplished, together creating a joint membership with members exceeding 100 million. The members are entitled to experience a number of hotel brands, and franchised investors of hotels affiliated to Plateno, and are entitled to use the membership platform as an important channel for customer sources. In the aspect of supply chain, Plateno has been creating a one-stop hotel supplies procurement platform and strives to stand out with service advantages in products, logistics, delivery, prices and so on by targeting the pain points in investors.
Plateno Group was awarded as one of Global Growth Companies appraised by the 2014 Summer Davos Forum, and one of "The 50 Most Innovative Companies in China" appraised by Fast Company, an American commercial magazine, in both 2014 and 2015.
Compared with 2016 Q1, Plateno Group achieved a year-on-year increase of 79 million USD in revenue, and a 12.1% increase in RevPAR. The hotel occupancy rates have significantly increased as well in 2017 Q1.
---
Austria's Third 7 Days Premium Hotel Opens in Vienna in 2017
Plateno Group Europe celebrates early the opening of its third 7 Days Premium Hotel in Austria, which joins already well-known 7 Days Premium hotels in Linz and Salzburg.
February 2017 marks the opening of a third 7 Days Premium Hotel in Austria after two already operating in Linz and Salzburg. The new hotel, which boasts 95 contemporary-chic rooms and 20 apartments enjoys a strategic location in the south of Vienna, within easy reach from prominent landmarks like the Schönbrunn Palace, the Technical Museum, Alt-Wiener Schnapsmuseum, and others. Guests can also take advantage of proximity to several subway stations serving the underground line U6, which connects with the city center in less than 15 minutes.
Plateno Group capitalizes on the touristic appeal of Vienna, which is steadily rising, with a growth of 5,9 percent leading to 14,3 million overnights recorded in 2015. This shows the enormous potential of the location.
Tourists from Asia enjoy visiting the cultural sights of Vienna, and Chinese travelers lead the way ahead of other Asian countries. With a plus of 13,2 percent, Chinese travelers are ranking in second place shortly after tourists from the United States. Group tours are still the most favored forms of bookings.
The 7 Days Premium Hotels of the Chinese Plateno Group for the European expansion employ the Group's experience with Chinese guests to consolidate the company's brand within Europe.
Regional Vice President – Europe, Roland Paar, says: "Through our experience, we know what Chinese guests expect from a stay in a hotel, and we can focus on these specific needs."
The hotel deal was facilitated by Christie & Co, who also collaborated with Plateno Group for properties in Linz and Salzburg.
---
Plateno Collection Show 2017
On December 9, "Connecting + ∞ Plateno Group Collection 2017" is to be dazzlingly presented in Guangzhou Pazhou Poly World Trade Center; with a total of 24 new products launched, various major brands under Plateno vividly interpret the marvelous experience brought about by hotels. This is the second Collection Show held by Plateno following the first one given in December last year. The Collection Show this year puts forward the slogan "connecting to your 25th-hour life", which advocates that hotels are not just for accommodation. People will have a more fashionable life experience in such space and time with hotels as the connecting point.
A fashionable show stage for the crossover of the hotel industry
If you think the collection show in hotel industry is merely an exhibition to add a certain new feature or technology, it is one-sided. Plateno Group's Collection Show is the only collection show in global hotel industry. Similar to New York's Fifth Avenue, Plateno Town includes 6 major shows and 23 fashionable experience pavilions as well as hundreds of trendsetters from home and abroad to present the colorful life brought about by Plateno's new products in 2017.
Here, Plateno presents the experience for the new products by way of fashion, with jazz and fitness props dance interpreting the choice of the youth, and the magic human-screen interaction manifesting the APP's light social function; here, brand experiencing pavilions are very individualized, some of which show the guest-room scenario with stylish walls, and some of which present the partly-concealed dim aesthetic feeling thus is very romantic and elegant; here, there are food maps to show the authentic food of various cities, and beefcake guys with tattoos to interpret the retro feelings for you... Such stunning fashionable show stage refreshes people's perception for hotels.
From December 10 to 11, Plateno Collection Show stages the Fans Carnival, Fashionable Job Fair and Hotel Investment Appreciation, which not only present various brands continuing to bring fans interactions of fun, delicious food and visual enjoyment but also attract thousands of Plateno fans to the scene to experience new products, participate in interactions and win benefits; well-known brands' CEOs and Plateno "online celebrities" also come to share useful information and give performances, so that fans may apply for jobs while studying; the Investment Appreciation this year attracts about 300 investors to get involved to learn about the brands and sign contracts on site.
Different from the previous events, the Collection Show this year also attracts Chow Tai Fook, DeRUCCI, Sidefu, Yizhijia, Guangdong Development Bank, Juzilicai and many other cross-over brands in fashion and consumer fields to get involved to present a colorful life. Plateno's all new products lead the 25th-hour life Zheng Nanyan, Plateno Group's chief brand architect, chairman and founder, believes that: when the carrier of fashion connects to people's inner feelings, clothing will transform from an item for keeping warm into a personal style; hotel will burst with new vitality to transform from a place for accommodation into a personal social site, a business card for everyone to express his or her own proposition of fashion, and a fashion experiencing field connecting people's 25th-hour life...
The new products launched in the Collection Show this time are proposed by Plateno's sub- brands via the insight of different customer needs. They create and lead a lot of new experience, thus they will be inevitably more accepted and favored. For example, the JamesJoyce Coffetel Hotel in the JamesJoyce Coffetel pavilion guides consumers to enjoy a diversified quality life experience in mid-scale hotels. In the vintage street- like space offered by JamesJoyce Coffetel Hotel, people may enjoy coffee, have dinner, read, buy favorite items or participate in interest courses... Going far more than sleeping, you may "live" in the JamesJoyce Coffetel pavilion as long as you like.
The new 7 Days Inn once again guides the development of the "young" feature of economic hotels, and it highlights the young and dynamic brand image through the sky-blue and lemon- yellow image color and the flat design; the "youth refueling station" meets customers' fitness needs in their journey, and the "24-hour Convenience Store" provides a variety of portable food and supplies; all of those coupled with the new space design bring much more experience of "youth".
Xana Hotelle, having identified consumers' potential demands for advocating individuality, introduces IP consumer product series named after various traits of character, including the attitude-series jewelry and body wash products, the mood-series nail polish, as well as the Inevitable perfume series. In Xana Hotelle, you can enjoy the services of "unlimited cares for ladies"
Lavender and its fragrance have always been favored by customers of Lavande Hotel. This year, the hotel upgrades the extraction of these two elements to an ultimate level and introduces two unique new products - the capsule perfume and lavender ice cream. The capsule perfume helps business travelers avoid the inconvenience of carrying perfume, while the lavender ice cream allows people to capture the happiness of taste and feel romance even in hotels. Hampton by Hilton is committed to providing guests with better-than- expected service experience. Newly upgraded carry-on breakfast package, customer service message wall, city postcards and other caring features will create "Hampton memories" exclusive to each guest, so that their journey will be more exciting and memorable.
Plateno Trip APP2.0 - a scenario-based travel & social e-commerce platform, is newly upgraded. It builds a social entrance and initiates to create the light social features in travel industry, including interactions by private messages among hotel guests in the same city, initiation of car-sharing, best staff recommending authentic local life and travel story sharing, as well as cooperation with Guangdong Development Bank and Juzilicai so that users may focus on their financial management while traveling.
In addition, there are also visual enjoyment, good accommodation and fun entertainment. The I-enjoy card, original fruity coffee, Zolo wine lounge with check-in function... All of these allow people coming to the hotel to socialize, shop, exercise and advocate their personality; such "25th-hour life" is available to all.
In hotel, live a fashionable life you like Hotels and fashions have become attached.
In the context of a new round of consumption upgrades, price is no longer the primary consideration when buying products and the consumption patterns of advocating experience and enjoyment have gradually become the mainstream. For the young generation, fashion is more than purchase of brand bags or wearing trendy clothes; everything meeting their preferences and showing their styles can be called "fashion".
Plateno owns a lot of brands that can manifest the propositions of users, which may be adorable, comfortable, warm or delicate. The New 7 Days Inn, Lavande Hotel, JamesJoyce Coffetel, Xana Hotel, Hampton by Hilton, Plateno Trip... all these featured hotels and platforms have attracted more and more fans and become a connection point to a colorful life.
In the future, the brands under Plateno will bring new experiences and surprises every year, which will not be a rigid and simple functional overlay but a manifestation of more vivid proposition of fashion. By then, "to live your favorite 25th-hour life in the hotel" will become the norm accepted by more and more people.
---
Plateno Group Launches PAI Hotels at Expo Real in Munich
Launching at Expo Real on October 4, 2016, PAI Hotels by Plateno Group is premiering on the European market, with significant branding and business benefits for hoteliers.
Plateno Group, one of Asia's fastest growing hotel companies, continues its expansion in Europe with the launch of PAI Hotels, offering European hoteliers the opportunity to join an international, modern hotel group through an easy rebranding process.
PAI Hotels brings significant benefits to hotels that choose to become part of the brand:
Attracting more travelers with modern, highly functional rooms and amenities;
Better occupancy and ROI due to exposure to a large network of travel agents and tour operators;
Higher attractiveness to Chinese tourists;
Loyalty membership program with over 80 million members;
Access to modern technology and distribution platforms that increase brand awareness and lowers distribution costs.
Rebranding as PAI Hotels is easy and affordable, with small conversion rates by industry standards. Hotels may remain open during conversion, meaning the transition does not affect business operations.
PAI Hotels is the second Plateno brand brought to Europe, after 7 Days Premium, which recently announced new hotels in Germany: Berlin, Munich, Leipzig, and Italy: Venice. Two already operating 7 Days Premiums are located in Linz and Salzburg, Austria.
"Most of the hotel brands have certain strict requirements regarding room size, location, hotel size and amenities that make it difficult for owners of existing hotels to join," said Roland Paar, RVP Plateno Europe. "As nearly 60% of European hotels are still independent, PAI is the perfect, easy to join solution, offering, on top of all the benefits of a big brand, an opening to the Chinese market. Since it's launch in China in May 2015, there were already opened more than 120 hotels, and 200 deals were signed. Now it's time for international expansion towards new markets, where Chinese outbound travel plays significant role, and Europe is definitely one of them", adds Paar.
Hoteliers who do not wish to rebrand as PAI, but are still interested in growing their presence on the Chinese market, can choose Plateno Connect, the Plateno's signature package of services that gives visibility and promotion on the world's biggest outbound travel market.
---
Plateno Group Plans 7 Days Premium Hotel in Venice.
Mestre, one of the preferred starting point for visitors to Venice, was chosen by Plateno Group as the address of their first 7 Days Premium hotel in Italy.
Due to its strategic location in one of the most visited tourist destinations on the Continent, 7 Days Premium Venice Mestre marks a major leap forward on the European market for the group. With about 200000 residents, Mestre is the most populated urban area of the mainland of Venice. From here, the iconic Centro Storico of Venice is accessed within minutes, and future guests of the hotel will also enjoy close proximity to the Marco Polo International Airport (IATA: VCE, ICAO: LIPZ), and good connection to the Venice Cruise Terminal.
7 Days Premium Venice Mestre fills the gap in accommodation on the mainland, providing opportunities of lodging for guests who often face difficulty in finding affordable hotels in this neighborhood. Most developments focused on the luxury segment, while 7 Days Premium addresses the mid-range needs. The hotel is ideally located right next to the train station on the mainland side of the bridge that connects the Island of Venice with this area and the airport. Future guests will enjoy this new development that allows them to stay in Venice for longer than a day trip.
The development is also significant, considering that Italy is a steadily growing market for Chinese tourists. Specifically, Venice has ranked in the top three Italian destinations in the past few years, alongside Milan and Florence. However the CAGR in Chinese travel to Italy peaked at close to 4 Million, which means an 18% increase over the previous year, Plateno Group targets every traveler demographic, from leisure, to corporate, and off-season tourists.
Headquartered in Vienna, MTK Gruppe is responsible for the development of this 208 room hotel project. As an investor in 7 Days Premium Venice Mestre, MTK Gruppe is the landholder of this plot since early 2016, and has already started building four different categories of hotels there. The whole project boasts a gross floor area of 27,000 square meters, which includes two parking lots, aimed to offer guests approximately 600 parking spaces. The value of the project is estimated at €70 million euros, solely invested by by MTK Gruppe. Immovate Holding GmbH is responsible for project management.